Walden Pond Community Page
Add content here
Walden Pond Trunk or Treat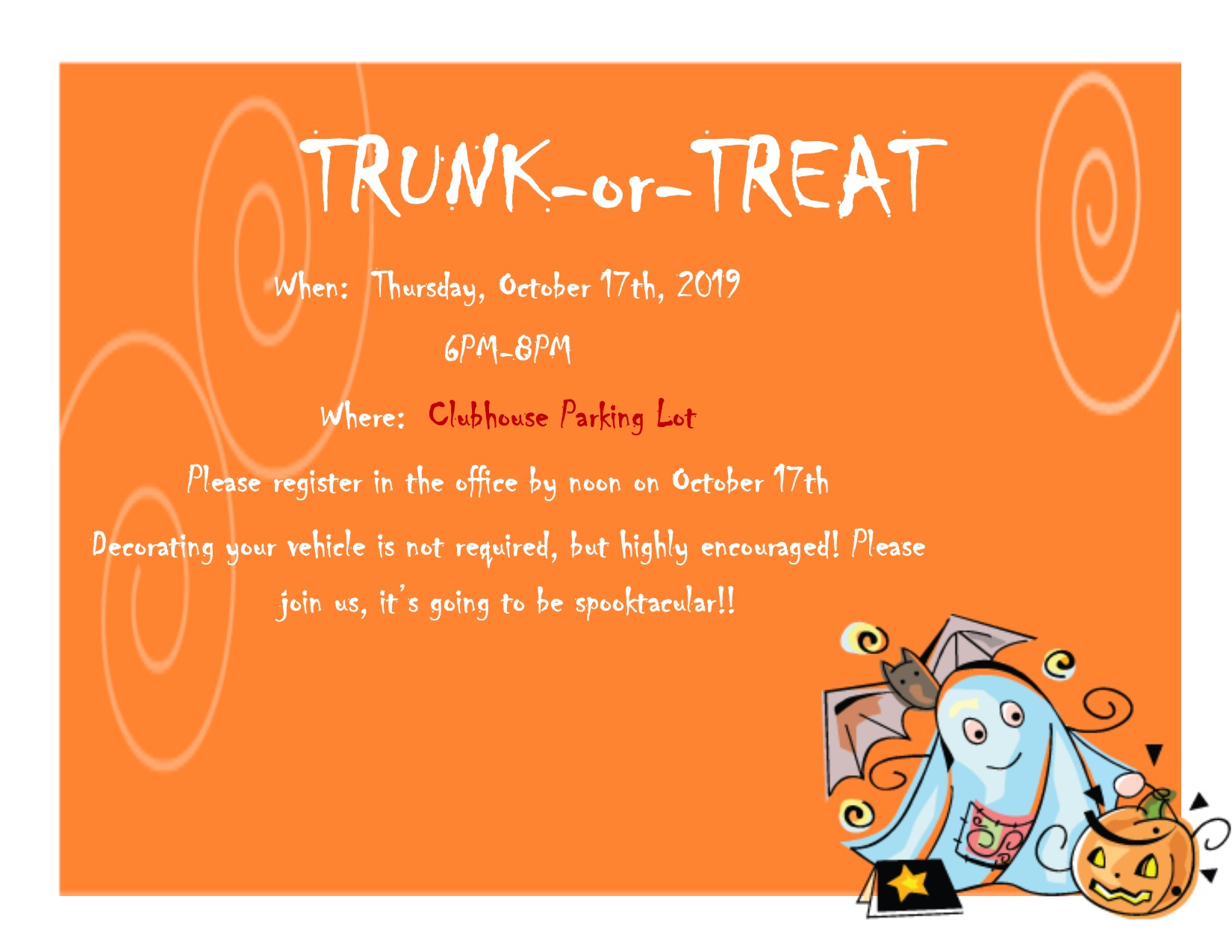 Join us for Trunk or Treat this Thursday, October 17th from 6pm-8pm at the Walden Pond clubhouse!

If you are interested in being a TRUNK, give us a call today to register for a space. Spaces are limited and are first come first serve. No one will be allowed to drive in or out of the parking lot between 6pm-8pm, or while children are walking around.

We look forward to seeing you there!