Our Team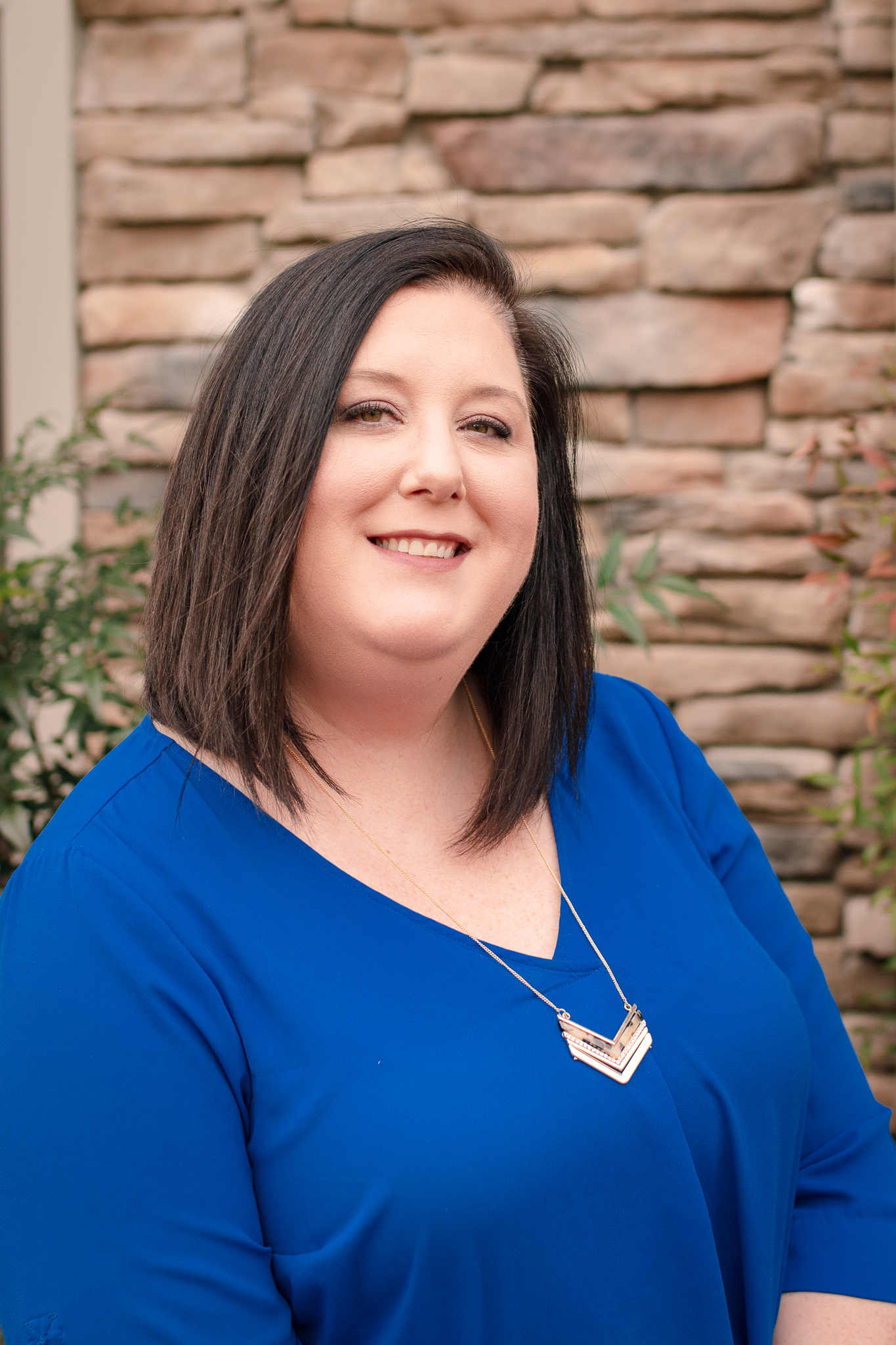 Jordan Rockwell
Jordan is a graduate of Averett University and began her career with HHHunt in 2015. She joined the Walden Pond Team in 2017 and has been promoted from Leasing Consultant to Assistant Property Manager and most recently to Community Manager. Jordan is responsible for the daily operations of our leasing team, oversees reporting functions and the turn process for our service team. Jordan is very dedicated and goes above and beyond to make all of our community events a success. In her free time, Jordan enjoys reading, going to concerts, and spending time with family and friends.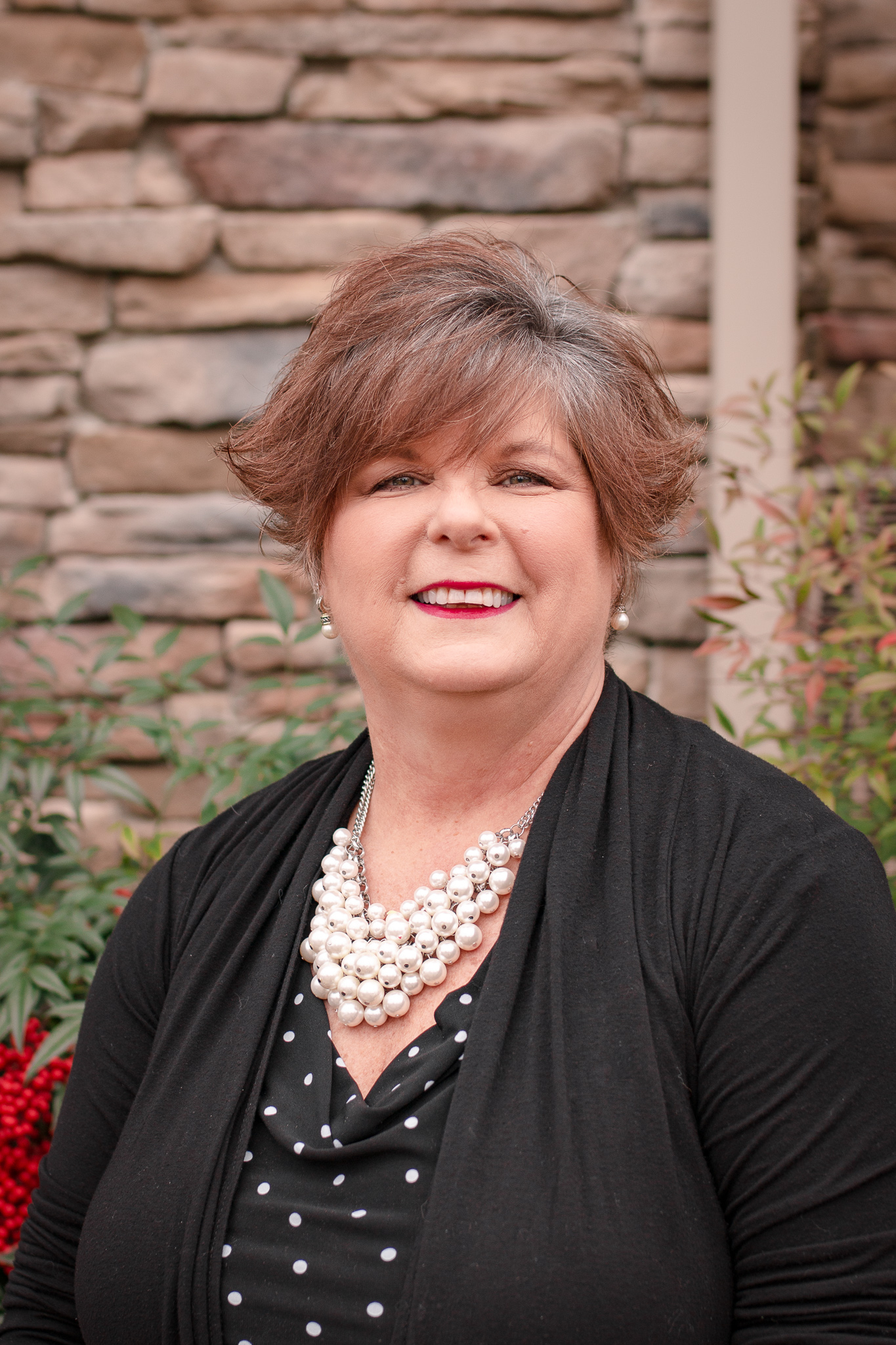 Cindy Peterson
Assistant Property Manager
After spending years in the banking industry, Cindy joined the Walden Pond Team Cindy in February 2019. She enjoys assisting our residents and creating meaningful experiences for them. Cindy grew up in Rustburg, where she attended Rustburg High School. She has a son who lives in Roanoke, a daughter who lives in Florida, and one granddaughter. She also as a Shih Tzu named Charleston and a cat named Luigi. When Cindy is not working, she enjoys antiquing, interior designing, and treasure hunts.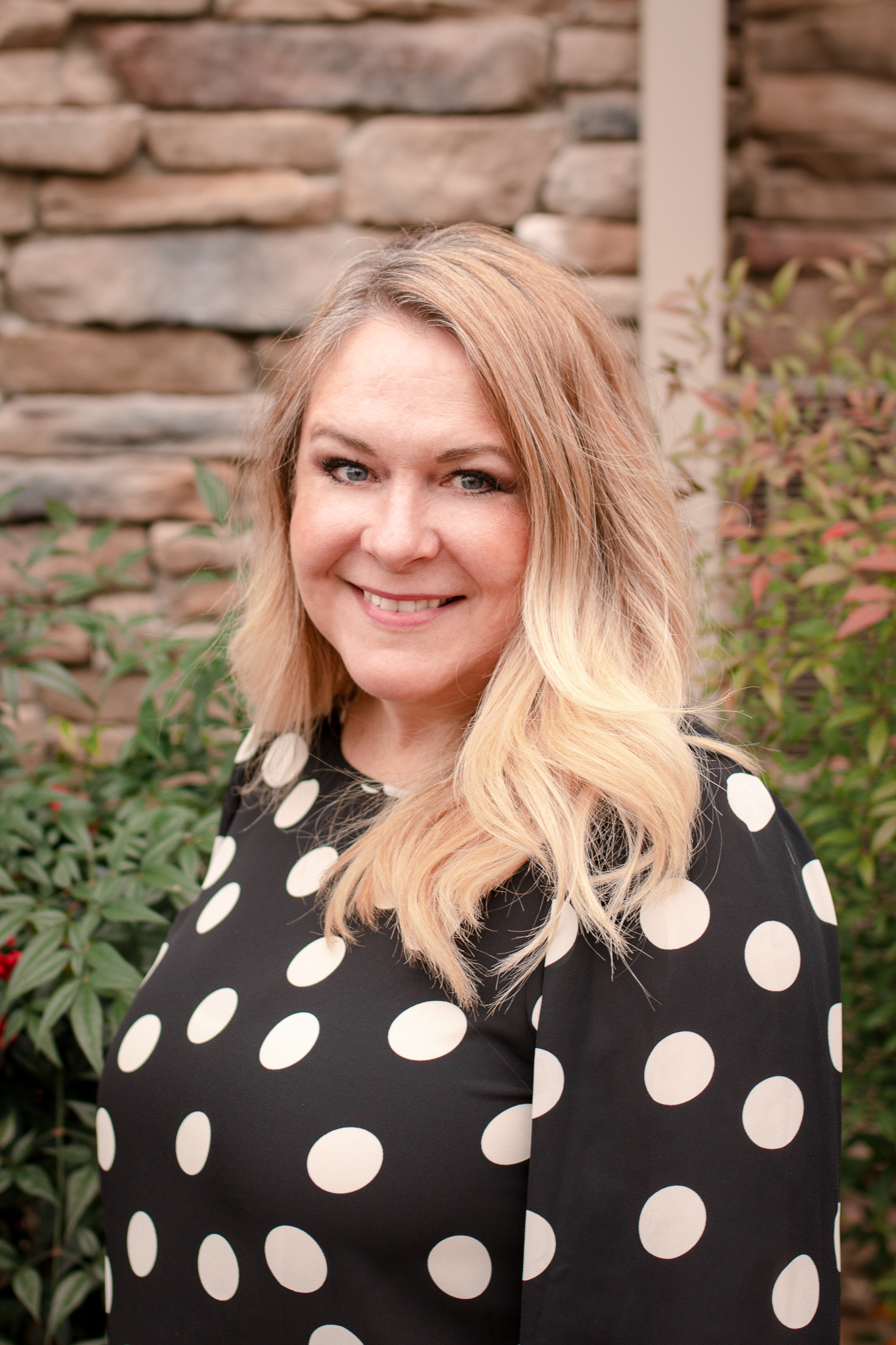 Melissa Shepherd
Melissa joined the Walden Pond Team in 2018 after working in the customer service field for several years. Prior to re-entering the workforce, she was a stay at home mother, and feels her greatest accomplishment and biggest challenge was home schooling two very successful children. Born and raised in the great state of Michigan, Melissa moved to Lynchburg in 2011 to be near her daughter and has grown to love the area. In her spare time, she enjoys attending local festivals, reading, listening to podcasts, hiking, and most of all spending every minute she can playing with her grandson, Greyson.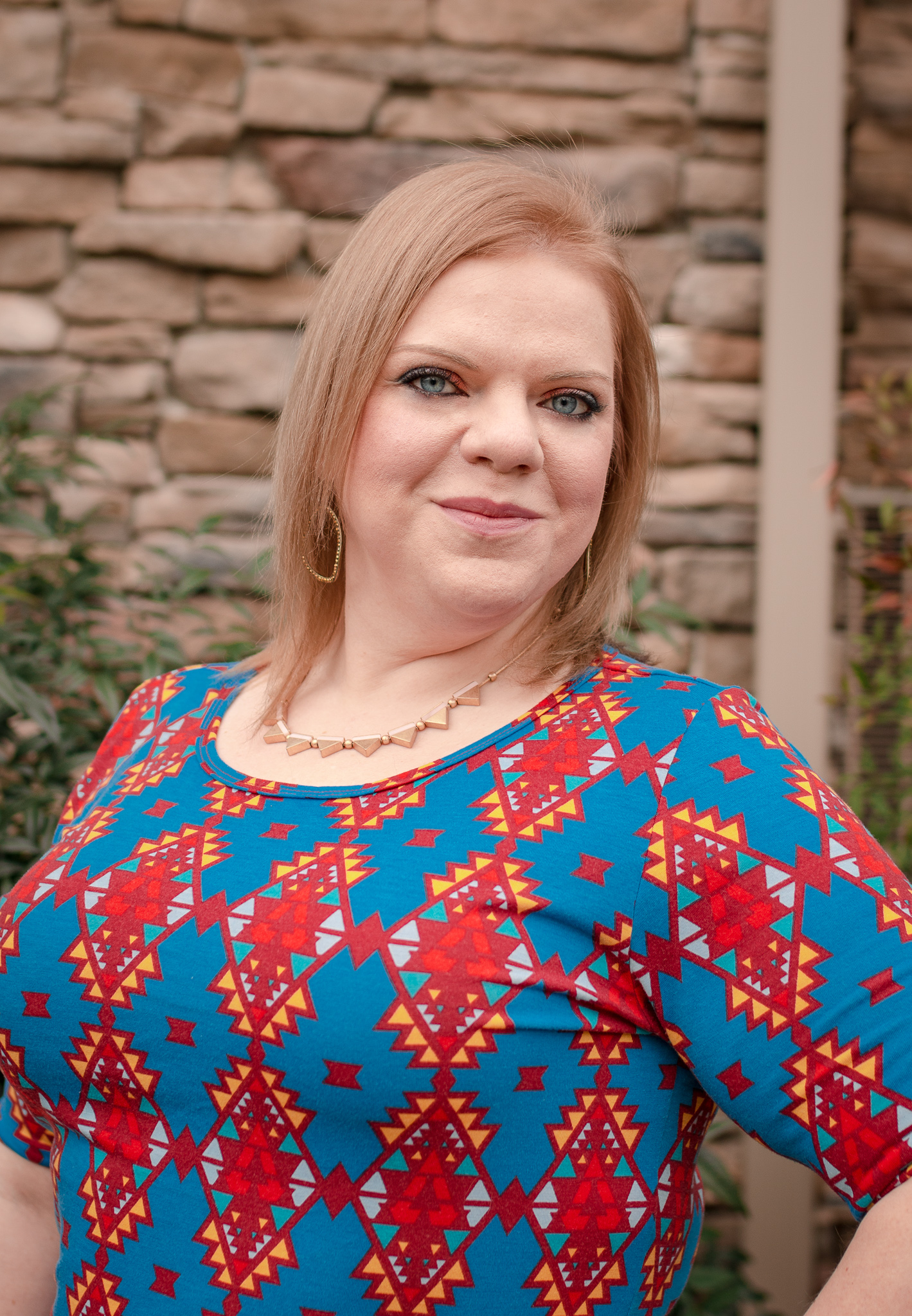 Christina Hansa
Christina joined the Walden Pond Team in November 2019. Christina was born in Laurel, Mississippi and moved to Lynchburg when she was 10 years old. She is a 2004 graduate of Brookville High School and a 2016 graduate of Old Dominion University where she earned her bachelor's degree in Human Services. In her free time, Christina enjoys spending time with her two dogs, Diva and Kahlua. Her favorite part of working at Walden Pond are the great co-workers, residents, and the overall family-like atmosphere.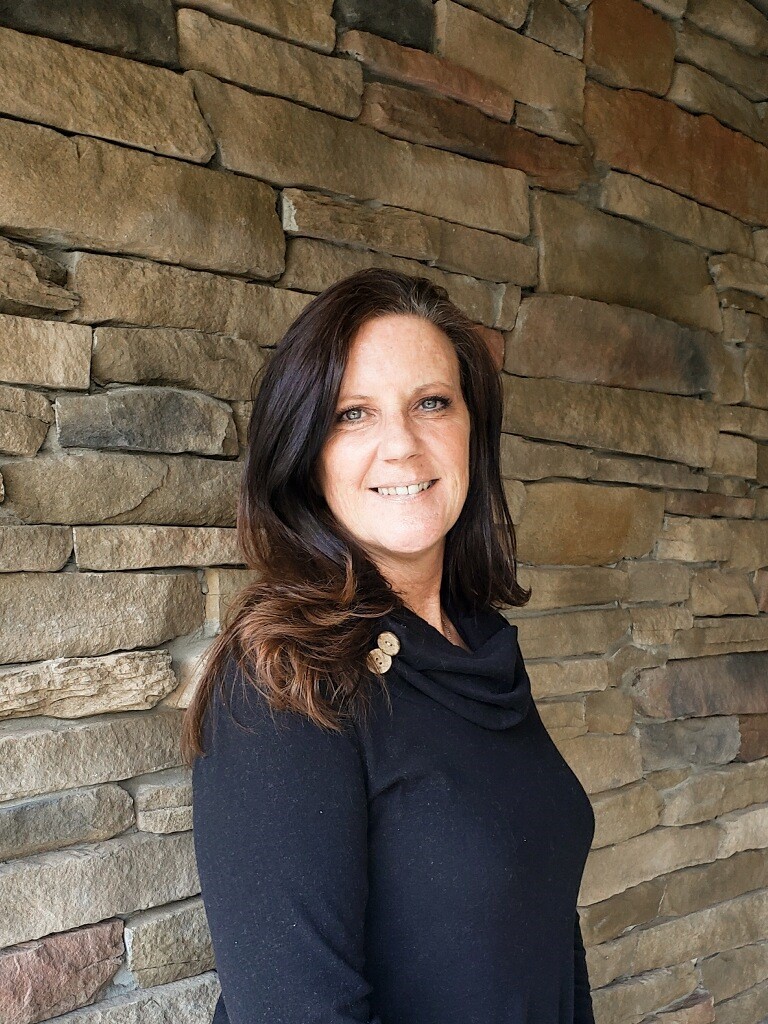 Windi Horsley
Windi Joined the Walden Pond Team in June 2019. She grew up in Lynchburg and married her high school sweetheart, Ben, with whom she enjoys cooking. They have a Bischon named Sailor Pearl, and in her spare time Windi also enjoys refurbishing furniture and traveling with no particular destination in mind. Windi loves the community and enjoys assisting future and current residents with their housing needs.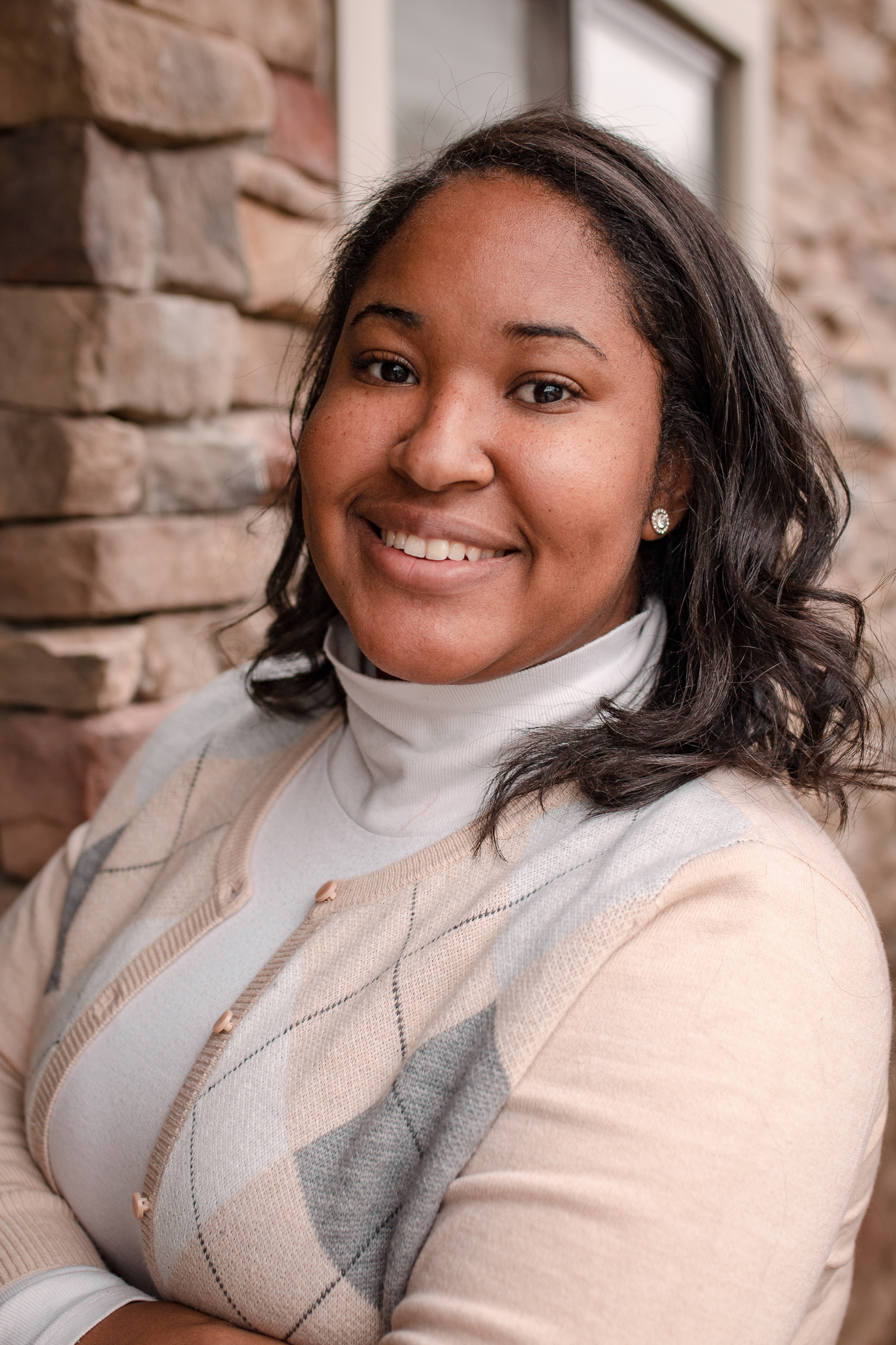 Marlisha Scott
Marlisha joined the Walden Pond Team in November 2019. Born in Las Vegas, NV Marlisha moved to Lynchburg when she was12 years old. She graduated from Longwood University with a degree in Photography and is currently working on her master's degree in Professional Writing. Marlisha loves the family atmosphere of Walden Pond! In her spare time she enjoys reading, writing, and photography.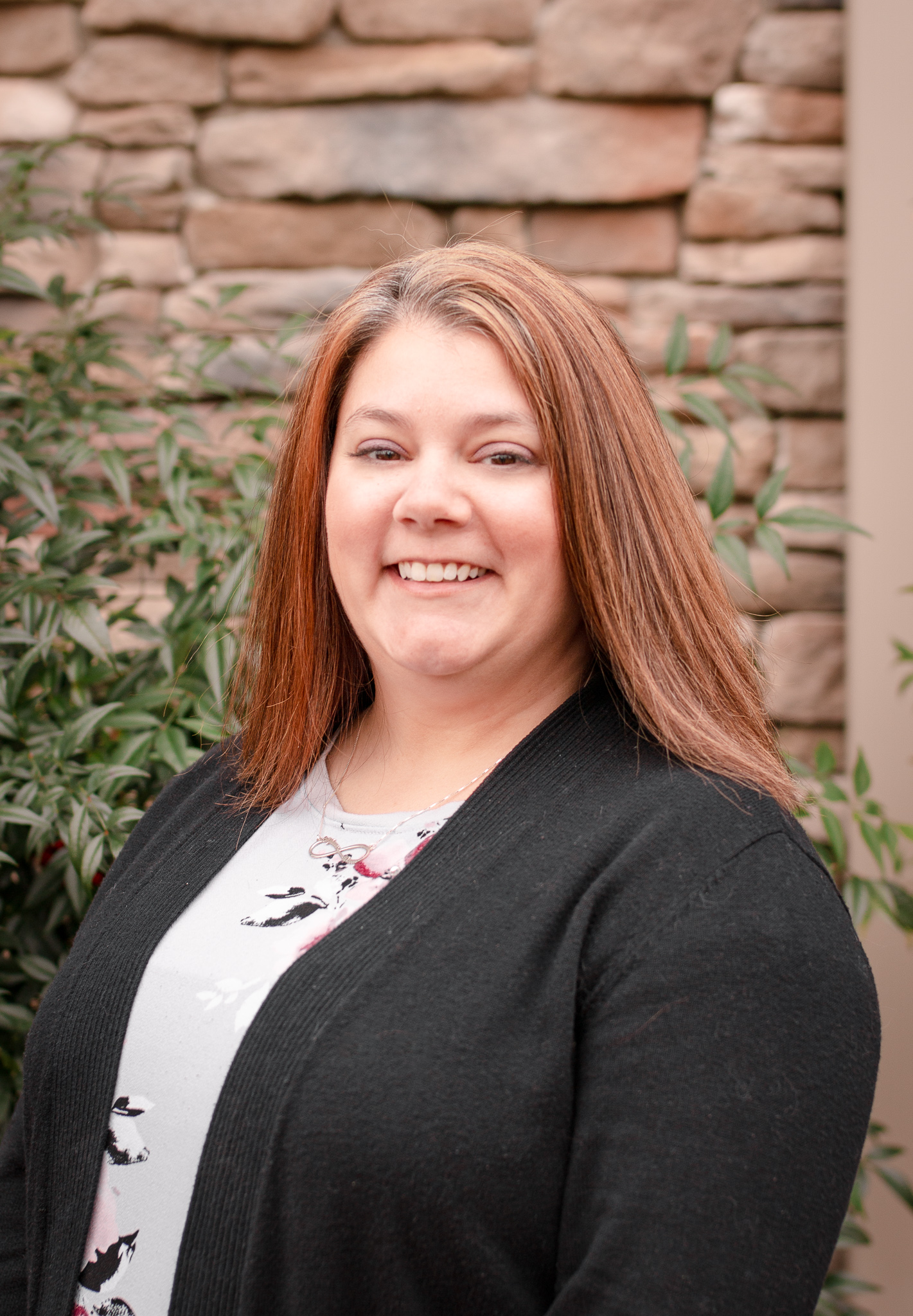 Ashleigh Poindexter
Ashleigh joined the Walden Pond Team in November 2019. Prior to joining Walden Pond she spent several years in the IT industry as a help-desk technician. Ashleigh enjoys helping out wherever she is needed and interacting with co-workers and residents. She is married to Jamie and together they have a daughter and a son, as well as two cats, Yeti and Jack. In her spare time she enjoys fishing, learning gunmanship, and spending time with her sisters.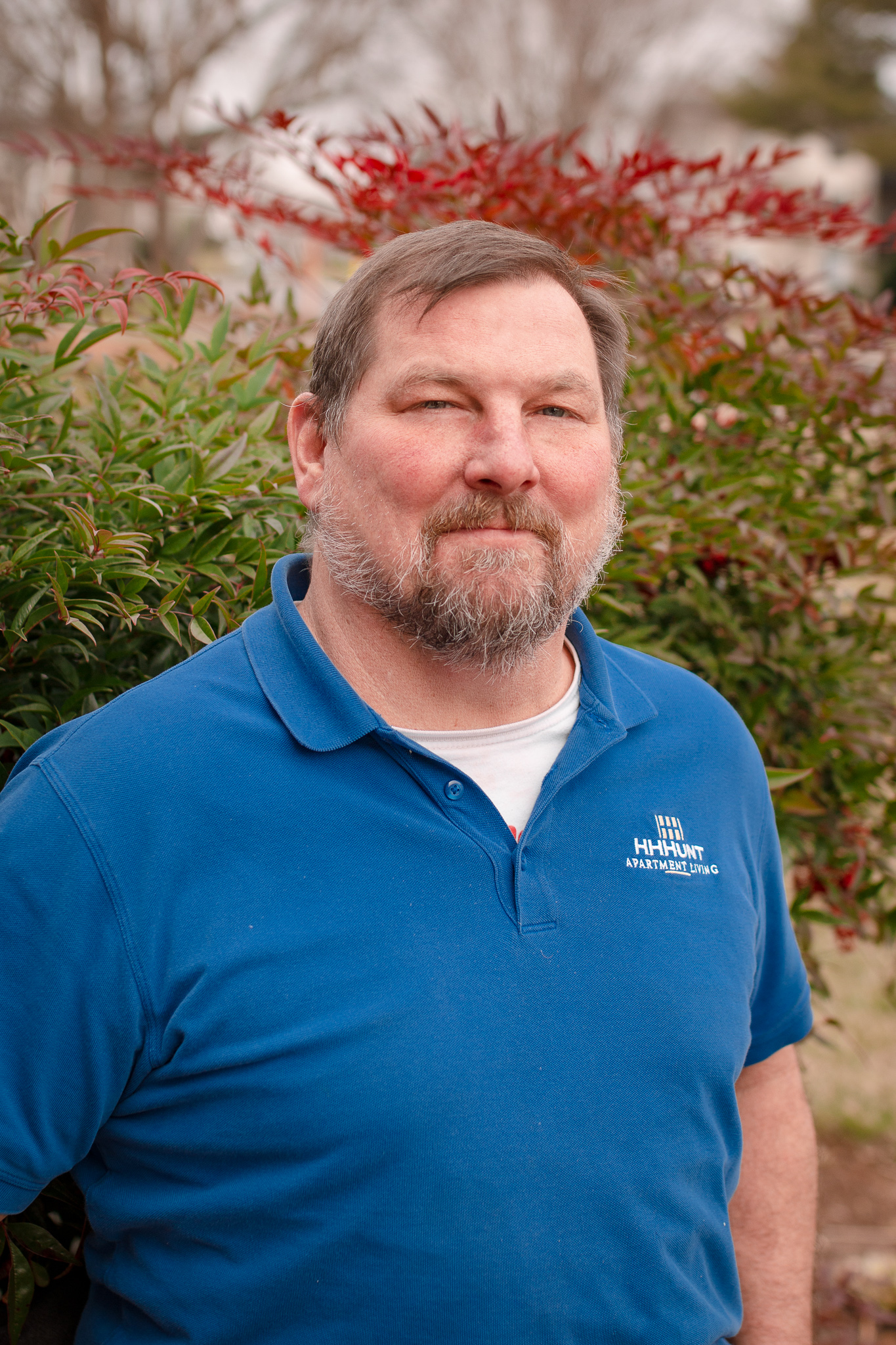 James Little
James began his career with HHHunt in 2009 as a Service Technician and was soon promoted to Service Manager with responsibility for our Service Team and service operations. James holds his Journeyman in Industrial Maintenance, is a Certified Pool Operator, and holds his HVAC Universal certification. He was a Boy Scout leader for 12 years and enjoys volunteering at Miriam's House and the Salvation Army. In his spare time, James enjoys cooking, which has landed him the role of chef for all our resident events. James takes pride in the stewardship of Walden Pond and enjoys interacting with our residents.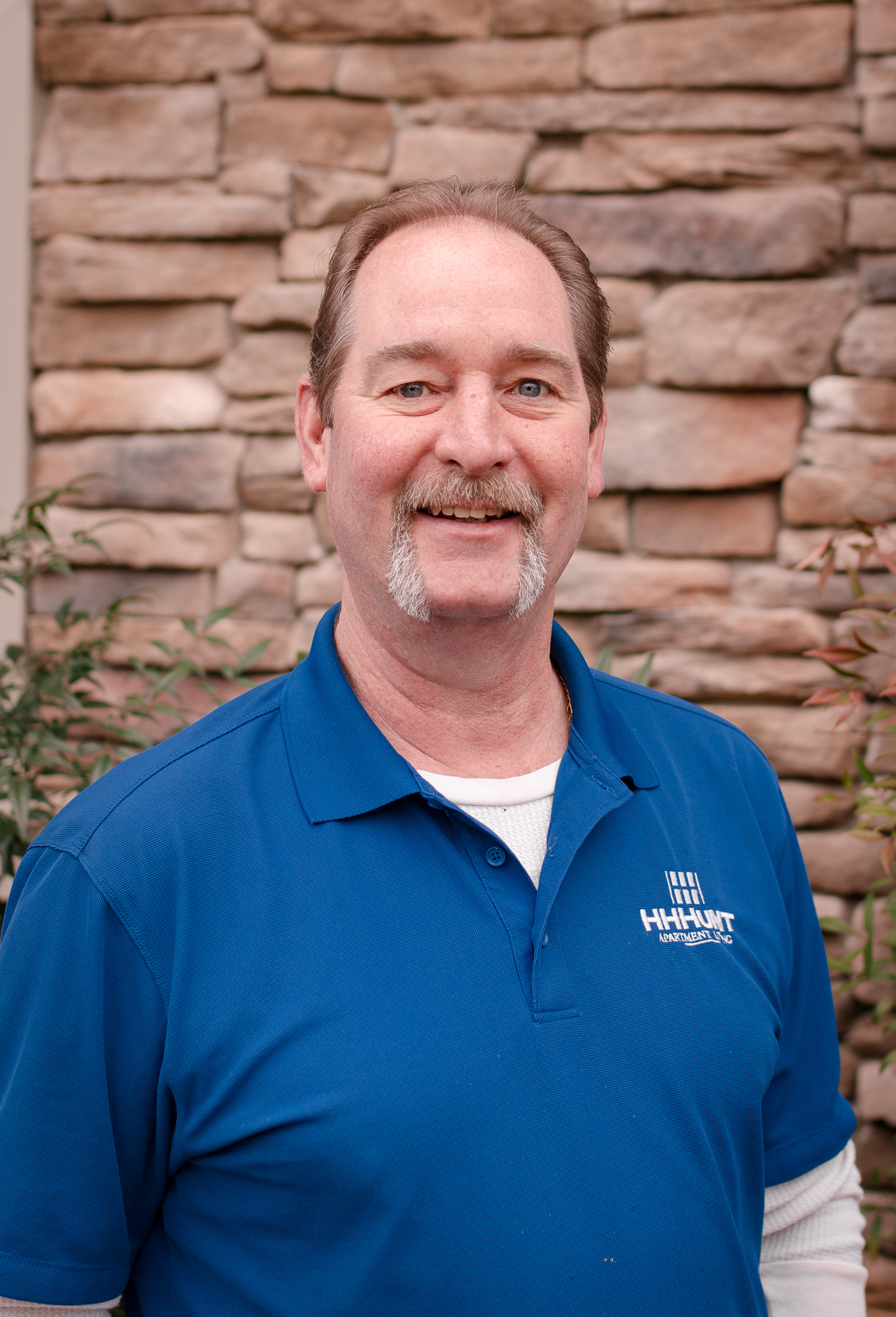 George McGrath
George began his career at Walden Pond in 2016 with previous experience in property management. He aims to make sure all of our residents enjoy their time living at Walden Pond. George enjoys giving back to the community by volunteering with Relay for Life, The Salvation Army, and Habitat for Humanity. George proudly served our country in the Navy and was honorably discharged after completing his service. When he is not working, he is most likely spending time with his family and eating.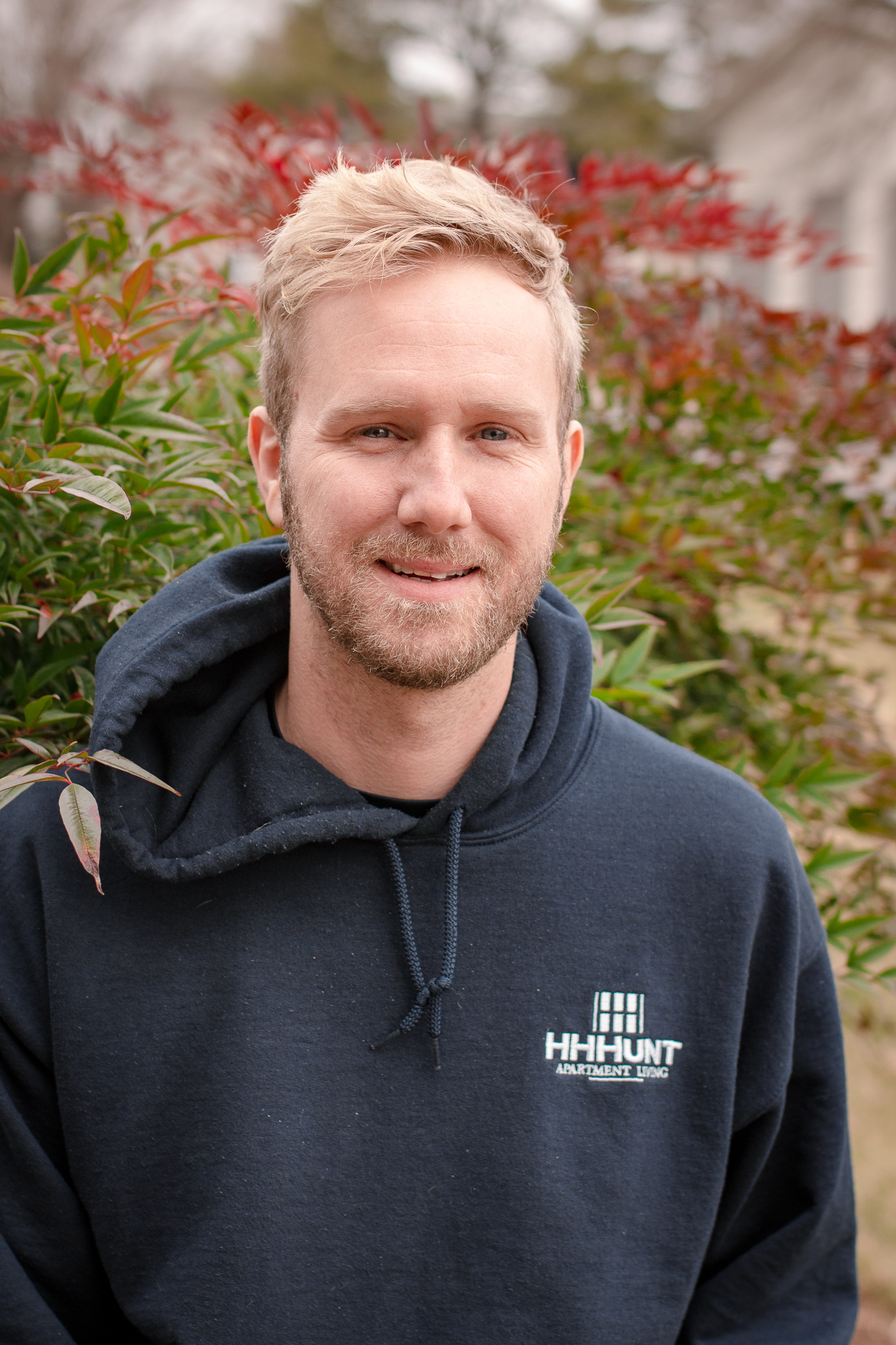 Robert Blanchard
Robert became an HHHunt team member in March 2016 and enjoys learning new things that help him grow in his role as a Service Technician. He is very outgoing and loves to interact with our residents, always going the extra mile to make sure they are taken care of. Robert served our country in the Army and was awarded a Purple Heart. In his downtime, he enjoys spending time with family, his wonderful dog, Duncan, playing video games, and disc golf.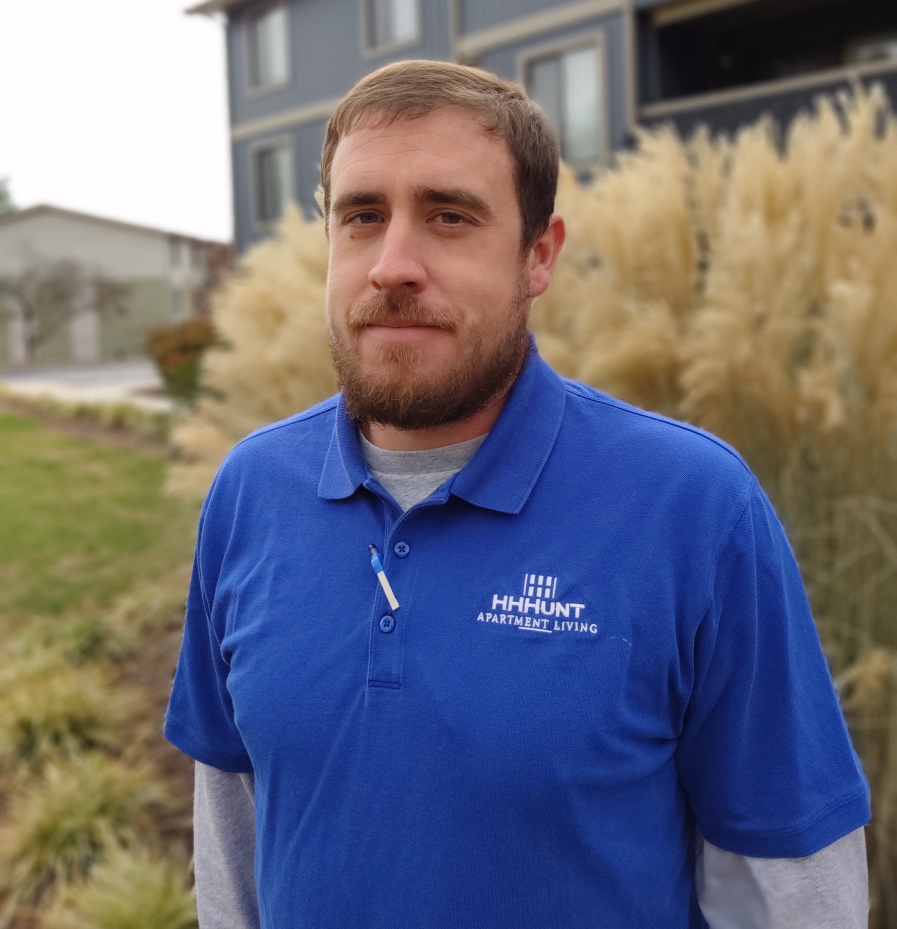 Hunter Dawson
Hunter joined our Walden Pond Team in July 2019 after many years in the construction industry. He grew up in Goode, Virginia and attended Jefferson Forest High School before moving to Lynchburg where he currently resides with his family. When Hunter is not helping our residents, he enjoys fishing, bowling, disc golf, and spending time with his daughter and his dog, Charlie.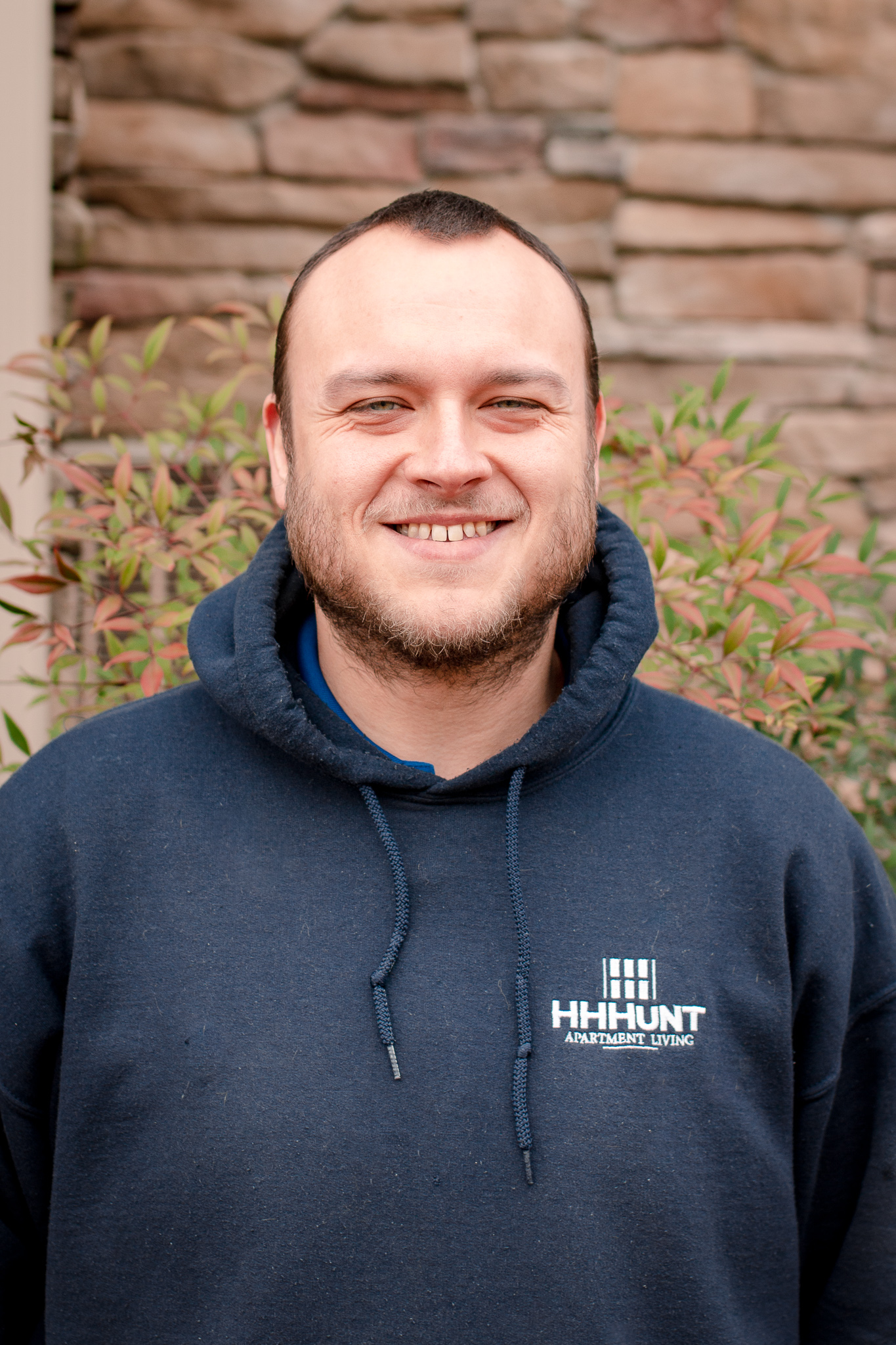 Brett Thomas
Brett joined the Walden Pond Team in November 2018 with a background in HVAC. Brett enjoys working with his teammates and utilizing his various skills to make living at Walden Pond enjoyable for our residents. He grew up in the Lynchburg area and graduated from Brookville High School. He and his wife, Kaitlyn, have one dog and two cats. When he is not working, Brett enjoys attending sporting events, especially UVA games, playing golf, and taking his dog to the park.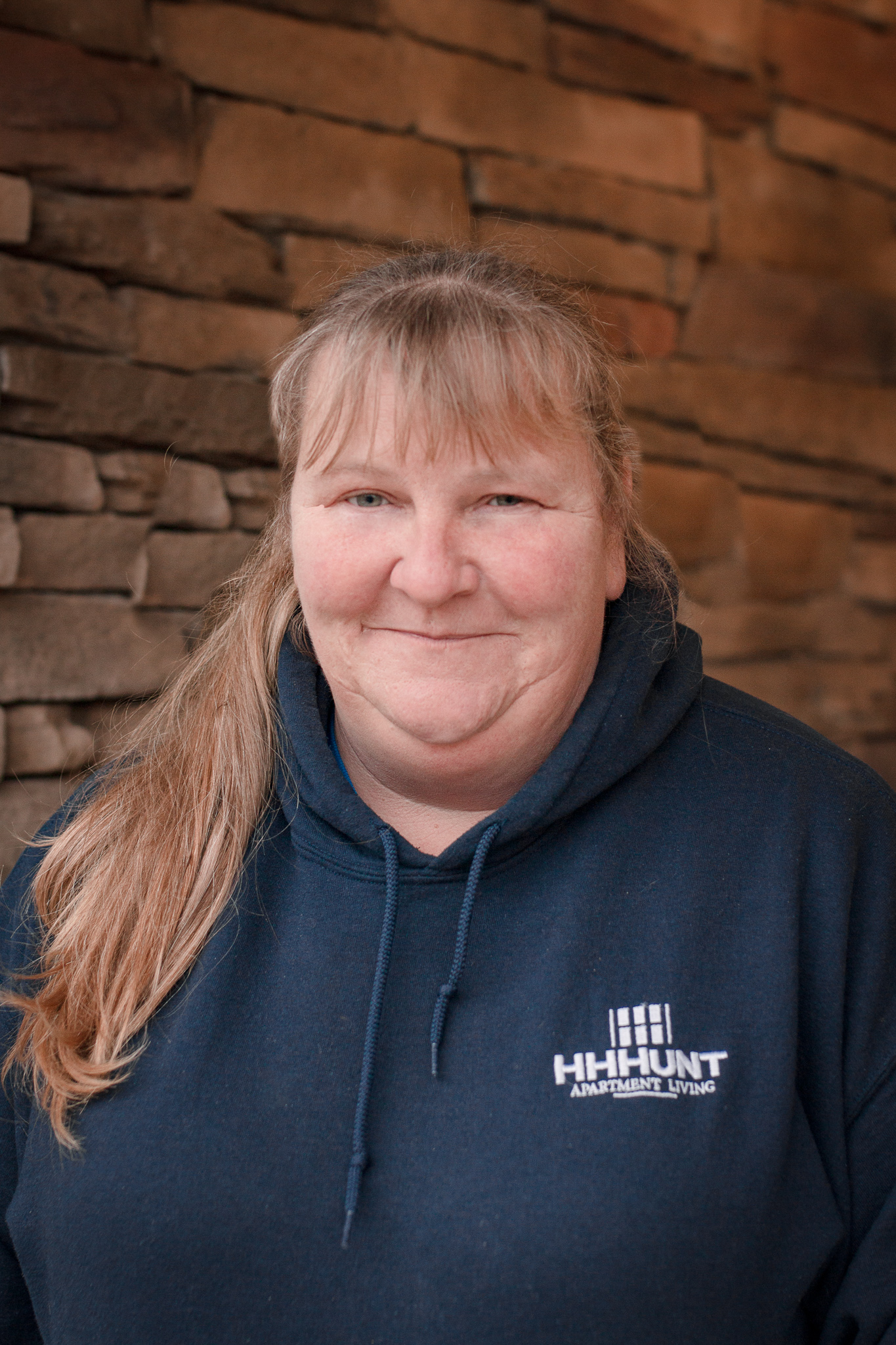 Michelle Dobson
Michelle has been with HHHunt since December 2016. As Custodian, Michelle ensures all community areas, models, buildings, and common spaces are set and ready for each day. Michelle is very dedicated and enjoys preparing apartment homes for new residents. She enjoys participating in many charitable events such as our American Red Cross Blood Drive, Ronald McDonald House Charities, and Resident Appreciation Week! In her spare time Michelle enjoys horses and spending time with her daughter.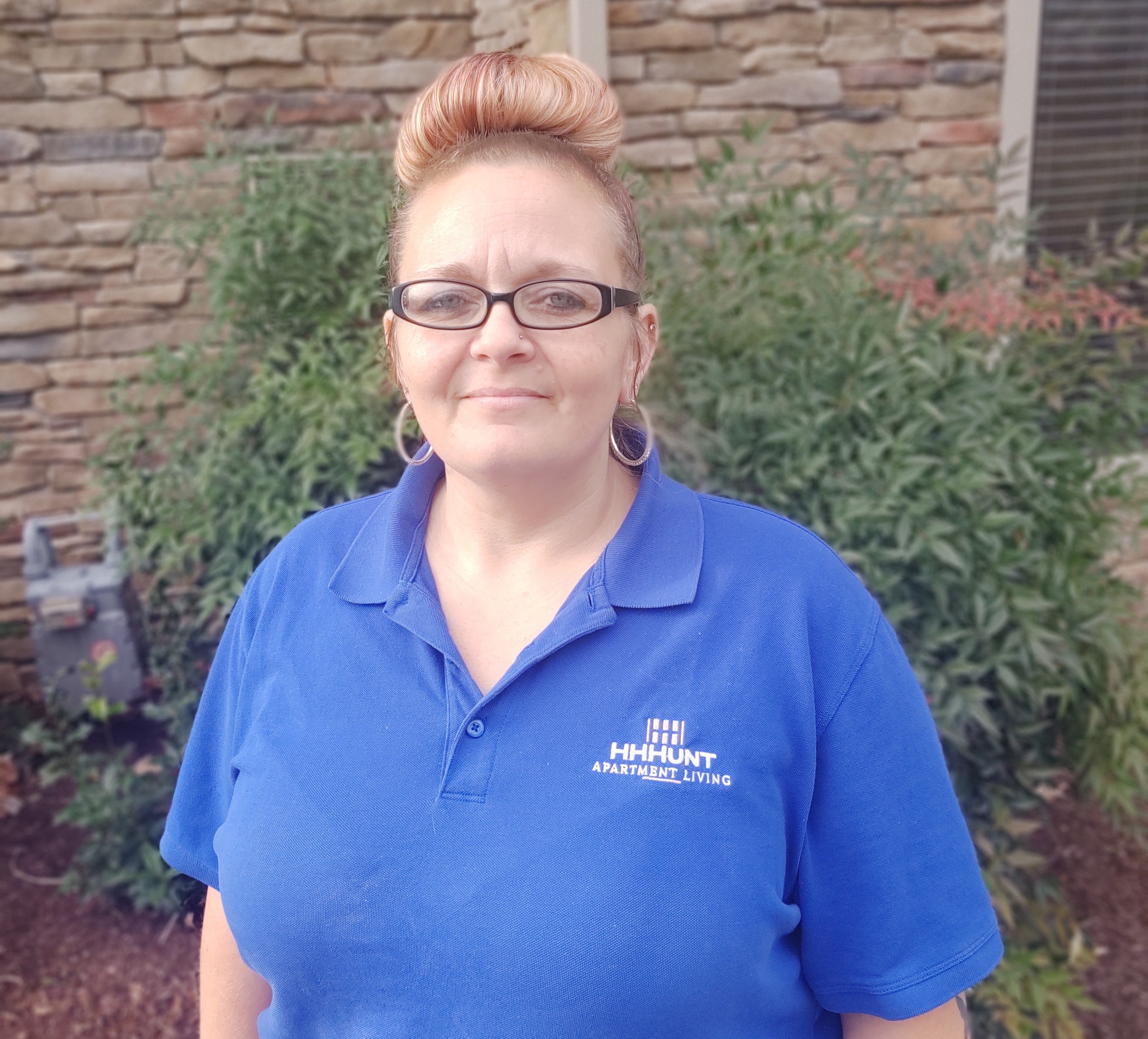 Chasity Rice
Chasity began her career with HHHunt in May 2017. Chasity is responsible for making sure all communal areas, buildings, amenities, and turned apartments are ready for business each day. She enjoys meeting residents and building friendships with her co-workers. Chasity grew up in West Virginia where she attended Lewis County High School before settling down in Lynchburg. She has five children, Chris, Katie, Harley, Loralie, and Parker. She also has two dogs, Grayson and Bella, and Sammy their cat. Chasity uses her spare time to paint, craft, and spend time with her children.