Walden Pond Apartment Homes - Our Team
Jordan Rockwell
Jordan joined the Walden Pond Team in 2017, however she has been with HHHunt since 2015. During her time with us she was promoted from Leasing Consultant to Assistant Property Manager and most recently to Community Manager. She has accepted this responsibility fully and is looking forward to continuing to offer amazing service to our residents and team. Jordan is responsible for the daily operations of our leasing team, oversees reporting functions and the turn process for our service team. Jordan is very dedicated and goes above and beyond to make all of our community events a success. As a graduate of Averett University, Jordan is looking forward to continuing her success with HHHunt in the future. In her free time, Jordan enjoys hanging out with her two dogs, camping, and spending time with family and friends.
Angie Dowdy
Angie Dowdy started with HHHunt in March 2002. During her time with our company, she has been a Leasing Consultant, Assistant Property Manager, and is currently our Accounts Administrator. Angie enjoys working with numbers and being able to assist residents and be a part of community festivities. Her goal is to continue being customer focused in her efforts and provide excellent service to our current and prospective residents. Angie has participated with Relay for Life, Miriam's House Charities, and our Annual American Red Cross Blood Drives. In her spare time, Angie enjoys watching Alabama football, assisting those with intellectual disabilities, attending concerts, and spending time with her family and beautiful granddaughter!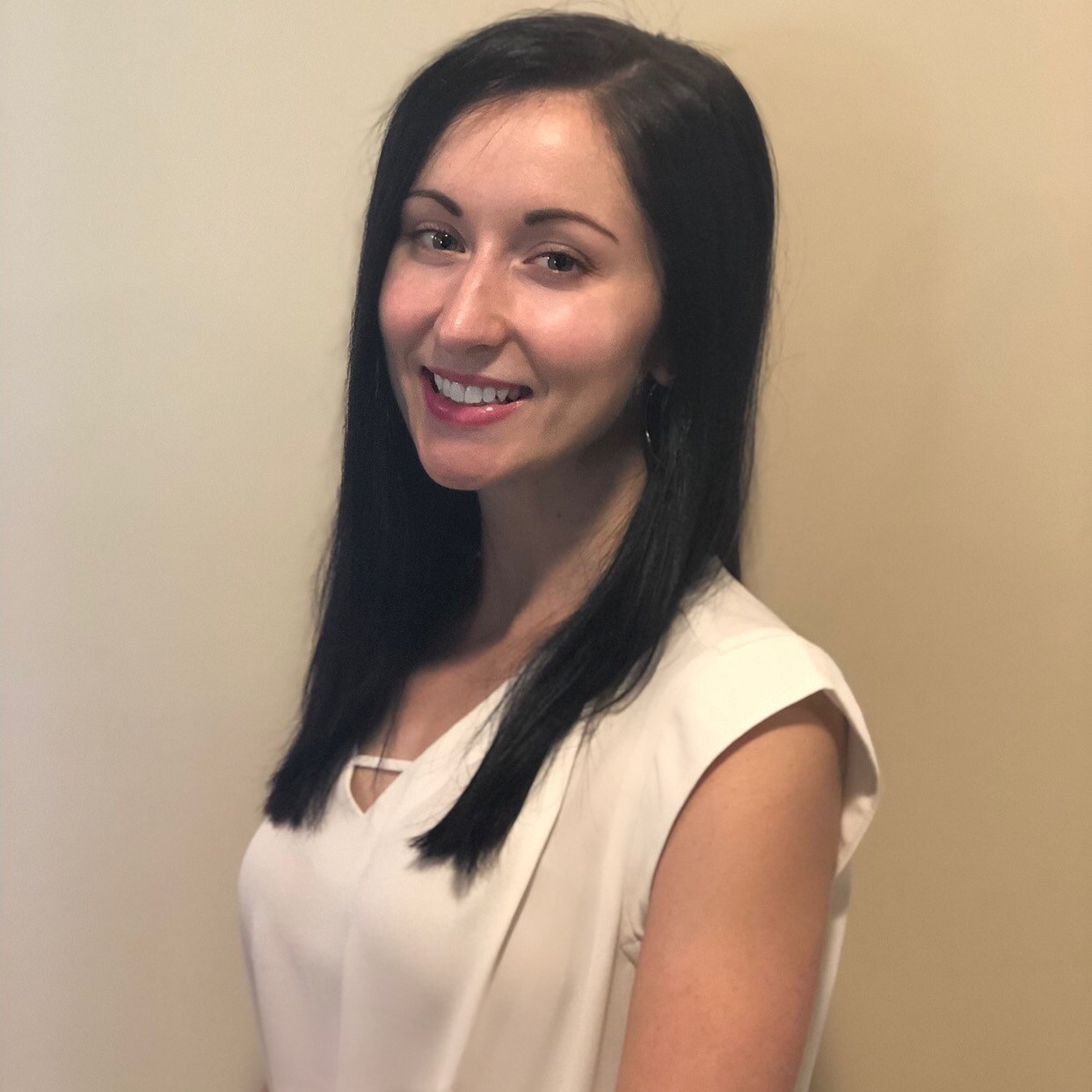 Jacy Christiansen
Jacy joined the Walden Pond Team as a Leasing Consultant in 2016. In her role, Jacy enjoys helping prospects and residents find the perfect fit for their next home. Before that she worked as a Front Desk Associate/Key Holder at Massage Envy Spa and was an event planner. In 2015 she graduated from Liberty University with a degree in Communications, specializing in Advertising and Public Relations. Jacy grew up in Pennsylvania and New Hampshire with her six older siblings. She is an avid runner who enjoys music, traveling, cooking and watching the sitcom, The Office.
Melissa Shepherd
Melissa came to HHHunt in Feb 2018 after working in the customer service field for several years. Prior to re-entering the workforce, Melissa was a stay at home wife and mother, and feels her greatest accomplishment and biggest challenge was home schooling two very successful children. Born and raised in the great state of Michigan, she moved to Lynchburg in 2011 to be near her daughter and has grown to love the area. In her spare time, Melissa enjoys attending local festivals, reading, listening to podcasts, hiking, and most of all spending every minute she can playing with her grandson, Greyson.
Bryan Martin
Bryan joined HHHunt in 2018. He was raised in North Carolina and moved to Lynchburg in 2015. Before joining HHHunt, Bryan worked in many different fields including restaurant management and customer service. He is an avid pet lover and currently has an adorable Chihuahua/Dachshund mix and two super lovable cats. In his free time, he enjoys working around his house, spending time with friends and family, or playing disc golf. Spending time in the restaurant business gave Bryan a passion for cooking which he likes to share with others. He is very excited to be a part of the Walden Pond Team and having the opportunity to help others find their perfect home.
James Little
James Little has been with HHHunt since 2009. Although now the Service Manager at Walden Pond, James worked his way up from Service Technician and is a valued member of our team responsible for the entire Service Team. He works closely with our vendors and team members to ensure our standards of quality are attained. James holds his Journeyman in Industrial Maintenance and is CPO and HVAC Universal certified. James served as a Boy Scout Leader for 12 years and enjoys giving back through Miriam's House and the Salvation Army. In addition to all this, James is usually the chef for all of our resident events and enjoys the opportunity to interact with our residents on a daily basis. James's vision for our team is to be the best trained team within HHHunt! In his down time, James enjoys cooking, spending time with loved ones, and fishing/camping.
George McGrath
George started with HHHunt in 2016 with many years of property management experience, and he enjoys assisting our residents. As the Assistant Service Manager, George assists with daily operations and the move in and move out processes. George participates in our community engagement as a member of our Relay for Life Team, ringing the bell for the Salvation Army, and by helping with Habitat for Humanity. George has a big family and enjoys spending time with his wife and children. George proudly served our country in the Navy and was honorably discharged after completing his service. George's goal in his role is to assist our team members in their training goals, and to provide the best experience possible for our residents here at Walden Pond.
Robert Blanchard
Robert Blanchard started with HHHunt in March 2016. In his role as Service Technician he enjoys being able to learn and grow into a more experienced technician. Robert is outgoing and loves to talk and socialize with our residents, and is always willing to go the extra mile. Robert is a Purple Heart recipient and served our country proudly in the ARMY. In his downtime, Robert enjoys spending time with his family, disc golf, and playing video games.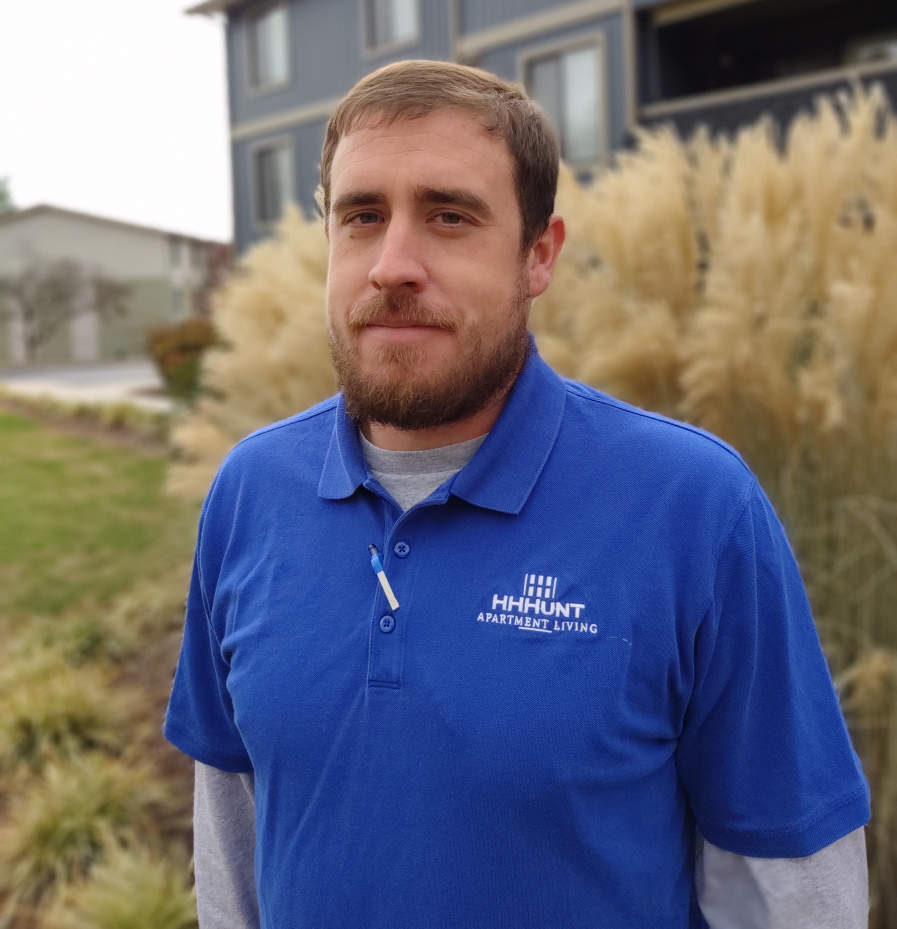 Hunter Dawson
Hunter joined the Walden Pond team in July 2019. A native of the Bedford area, he graduated from Jefferson Forest High School and started in the construction industry in 2004. When Hunter is not taking care of our residents at Walden Pond he enjoys bowling, disc golf, and hunting. He is the proud father of a beautiful daughter and loves spending time with his family and friends, and his dog, Charlie.
Michelle Dobson
Michelle Dobson has been with HHHunt since December 2016. As Custodian, Michelle ensures all community areas, models, buildings, and common spaces are set and ready for each day. Michelle is very dedicated and enjoys preparing apartment homes for new residents. She enjoys participating in many charitable events such as our American Red Cross Blood Drive, Ronald McDonald House Charities, and Resident Appreciation Week! Michelle enjoys horses and spending time with her Daughter, and is a great asset to our team.
Chasity Rice
Chasity Rice began her career with HHHunt in May 2017. As Custodian, Chasity makes sure that all community areas, buildings, amenities, and turned apartments are ready for business each day. She is a hard worker and is willing to help out however possible to make our team a success, including lending her talents with upgrades throughout our community, providing her art skills to make a fun backdrop for our Fall Festival, and going out of her way to make a good impression with every resident she meets. In her free time, Chasity participates with youth sports.